Life / Work Balence a Passion Project
PROMPT
Make a digital solution to help people have a life/work balance.
MY CONTRIBUTION
UX Research

UX Writing

UX Design
CHALLENGE
This project came about because when I was applying for my current job having a life/work balance was one of their core values listed on their website. Working at an office where this is a priority has really made all the difference. However, not everyone has the same opportunity and it can be hard to tell if you are truly balanced. So the challenge is two fold. Can I stay on top of a passion project and how can I show people if they are well balanced in life when that can mean so many different things for each person?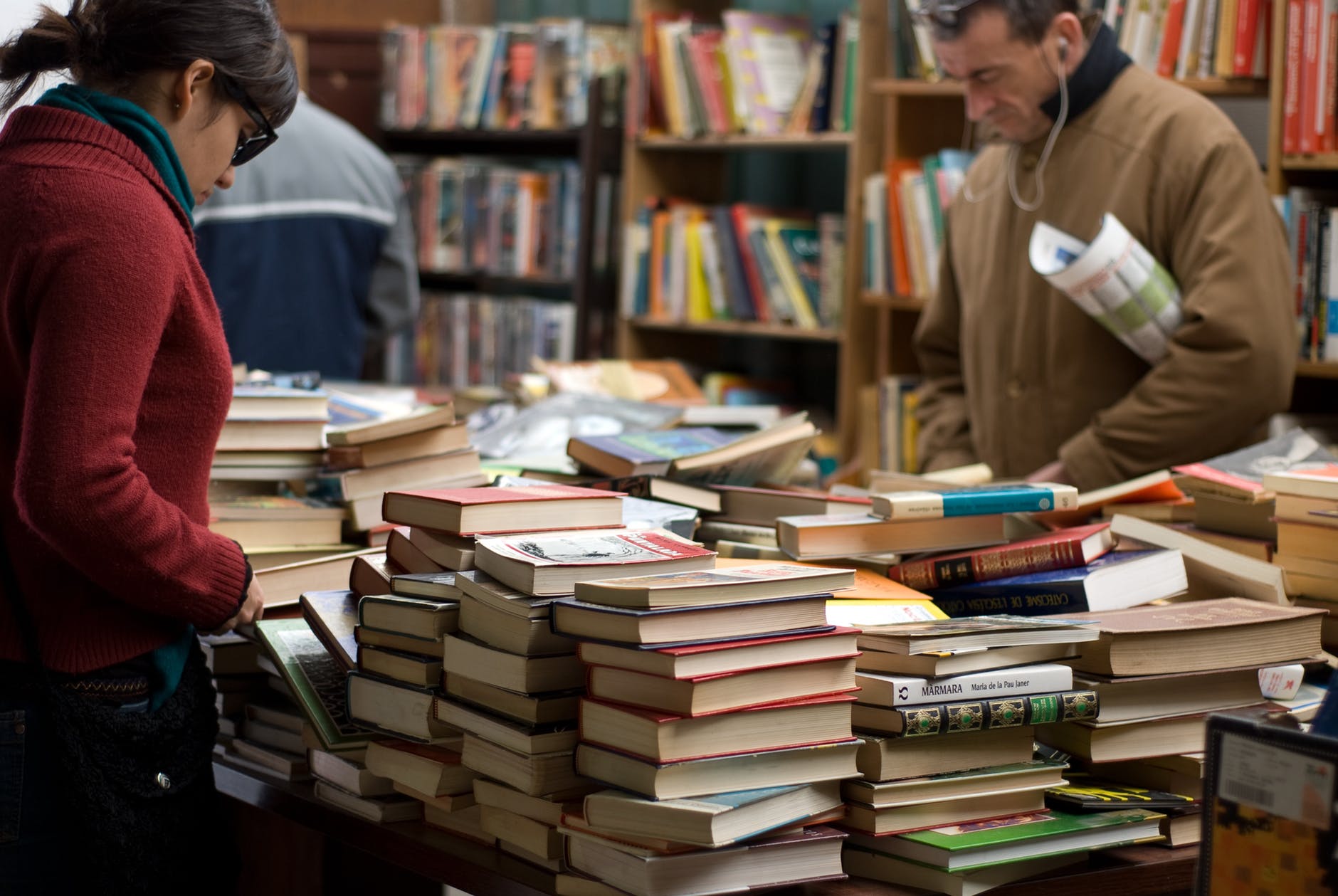 Secondary Research
When doing research on how to have a life/work balance I found that it is very important to know how you are spending your time. Once you become conscious of how much and how little you are doing that is when you can make the changes that will bring you a more balanced life.
When you are spending too much time in one area of your life it can throw everything off. For instance, if you are a workaholic your relationships and health suffered enormously. Likewise, if you are more of a homebody.
When you are productive and achieve a balance you can feel…
Less stressed
Have more energy
Happy and healthier
Feel more in control
Value your time
Increase your work and life performance
Have more mental energy
Becoming more conscious of your time is just the first step

It's important to establishing a routine and finding out how you work.
How will you personally remember to finish your to-do list?
What is your favorite way to socialize?
How do you destress at the end of a hard day?
These things will become more noticeable and more of a habit.
Goals are important but they only work if you know yourself and your limits. The most important goal is to prevent burnout.
A Swedish study found that women are more prone to stretching themselves out too thin. Genetics are a part of the equation however, they found that your environment had a bigger impact. Luckily, unlike genes, we have control over our environment.
The author Dan Pink found that people do things for three reasons none of which have anything to do with money.
Autonomy, people want the freedom to choose their hours and how they spend them.

Mastery, everyone likes to be good at something or even better the best at something.

Purpose, humans need to know that their work and relationships are meaningful.
Americans have a reputation for living to work instead of the alternative working to live. Studies have found over and over that living to work is flawed and doesn't allow for a happy and healthy life style.

Primary Research
I interviewed my coworkers and asked…
"How do you maintain a life/work balance?"
"By keeping a schedule. I always have everything planned out so I can see it visually."

"Always taking breaks. I don't think it's humanly possible to work for an extended period of time."

"Whenever I am in the office I work. If I want to do personal stuff I am not at work. It's all about my environment."

"Knowing how many hours I am at work helps me make time for other people."

"You know your limits and you do your best to manage your time. You also need to know that not everything is in your power."


The Verge did a comprehensive review on the Apple Watch in January of 2018 talking about its behavior tracking. The big take aways were that the watch is good at…
Making your goals visual

Keep you accountable by sharing your goals with friends and trainer

And giving out "Gold Stars" for your accomplishments
The watch is also good at communicating …
How much farther you have to go

How far you have come

And when you are done

As well for adjusting your goals if needed

According to the article "The Apple Watch is a behavioral intervention device that was created without consulting any behaviorists." Which means some things seem to be overlooked like how…

The Apple Watch is only good at goal-based habits

It's missing a recovery day recommended by most trainers

And it doesn't consider the mental health of the user
In the end the author of the review stated that "[The Apple Watch] really just tells me when I have failed."
James Clear talks about in his book Automatic Habits how there is another option than just traditional goal-based habits. Identity-based habits are built on the age old adage "Know thyself." The idea being that if you know your own limits it will be easer to form a habit. He challenges you to ask yourself who do you want to be then adjust your habits accordingly.
"Changing your beliefs isn't nearly as hard as you might think. There are two steps.
1. Decide the type of person you want to be.
2. Prove it to yourself with small wins.
Want to become strong?
Identity: Become the type of person who never misses a workout.
Small win: Do pushups every Monday, Wednesday, and Friday." - James Clear
According to the research I am designing:
Why: It's too easy to get caught up in a busy life and not know where you are putting all your energy. With the right balance you can prevent burn out and enrich important relationships.
Who: Anyone of working age, let's say 18-66, who needs help keeping a life/work balance.
Personas: Cathy, a chiropractor who's active in the community and new mom. David, a single dad who is on the bored at his kid's school and an engineer.
When/Where: In theory I would like this app to synced with other apps like a calendar or todo lists. This will make it easer for the app to seamlessly keep track of your life/work balance. As an alternative you can manually add what you have been up to and see your "score." I would image this would be done at home or work.
What: Design an app that helps users keep track of where they are putting their time and energy, and encourage them to make habits the keep balanced.
After all the methodical research I am able to get start designing a solution.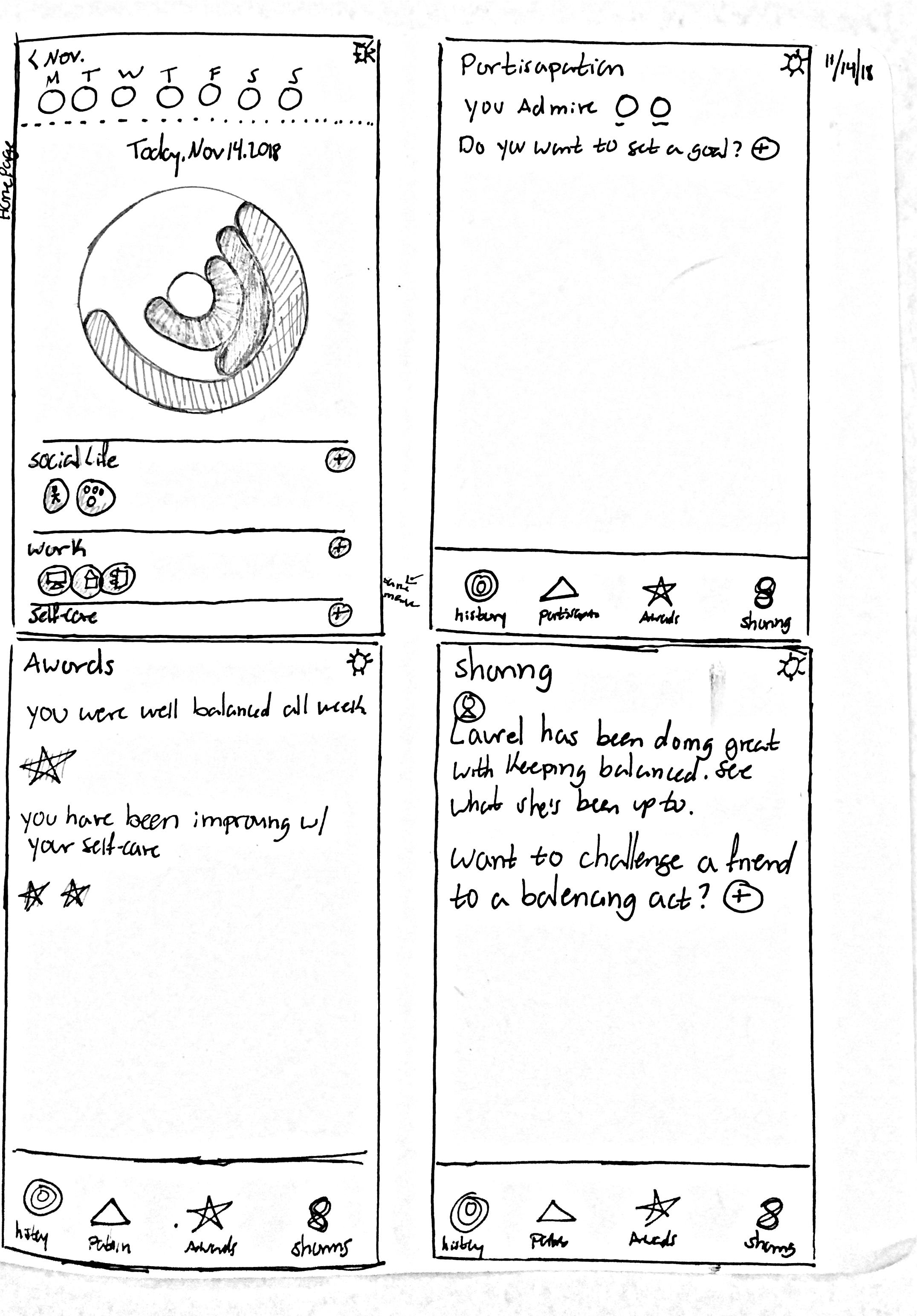 This Design is a Working Progress